You Ask…18 Wheels of Justice Delivers!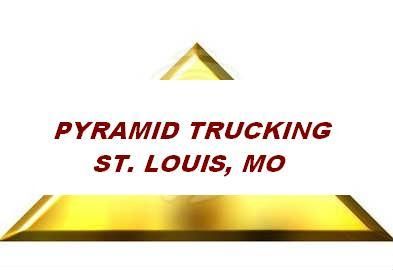 Call Today! 314-620-5536
Owner Operators - Run St. Louis to Chicago Area and Back! Now looking for owner operators in Hazelwood, MO and the surrounding St. Louis, MO area. Run St. Louis to Chicago only!


Make Great Money and Save Money on Plates, Maintenance, Fuel expense and on and on...

St. Louis, MO to Chicago Area only! Rarely deliver or pick up in actual Chicago, but all the surrounding cities and suburbs. Most Owner Operators make more money on this owner operator job for Pyramid than they did running long haul.

Are your maintenance costs eating you alive on the road?
Tired of being gone for so long trying to make a living for your wife, kids and family?
Easy No Touch Freight
75% Drop and Hook
Home Every Night to Every Other Night
Pays High % on High Dollar Short Haul Freight
Non Stop Freight, Never Sit, Just Roll and Make Money

Owner Operators with their own authority are welcome! Small Fleets, too!

We have special programs available.

The benefit of knowing where

you're going every day and every week.

No surprises, no unfamiliar scales, roads, highways, shippers, etc.

18 Wheels of Justice Quick Stats!
Pyramid Trucking in St. Louis


DEDICATED MO-IL only run available for Owner Operators living anywhere from St. Louis to Chicago
License Plate – Less than 1/3 of the cost of fully apportioned plate for 2 states – MO and IL only

Home every other night and every weekend

Make Big Money

Pay all insurance, except bobtail. (No Hidden Charge back's)

Trailer provided – no charge.

Good Freight and Lots of it! Good Steady Miles every Week.

No Escrow – As they like to say on

Hall Street

- Your Business, Your Money!
Call Today! 314-620-5536