There is great money for owner operators running short haul!

COMPANY DRIVERS NOW NEEDED FOR THIS RUN ALSO - PLEASE CALL 314-422-6811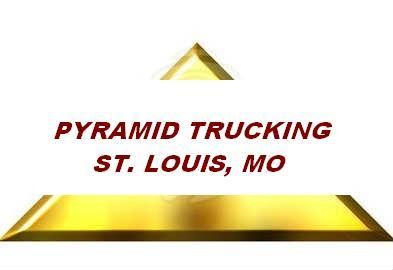 You Ask…18 Wheels of Justice Delivers!
Go Regional! Make Great Money and Save Money on Plates, Maintenance, Food expense and on and on with a regional driving job.

Most of our Owner Operators make more money working regional for us with our driver jobs than they did running long haul.

Are your maintenance costs eating you alive on the road?
Tired of being gone for so long trying to make a living for your wife, kids and family?
Do you like to know where you are going every day? Every week? No surprises, no unfamiliar scales, roads, highways, shippers, etc. Like the song says…"Where everybody knows your name?"
Have you been looking for something that gets you home during the week & weekends and make good money?
Call Today! 314-422-6811
Let's take a look at Pyramid Trucking in St. Louis… They have a brand new MO-IL-KY and MO-IL-INDY driver job available for Owner Operators living anywhere from St. Louis to Chicago.
License Plate – Only 1/3 of the cost of fully apportioned plate for 3 states – MO, IL, KY

Home every other night and every weekend
250 Miles Radius of

St. Louis
No Escrow – As they like to say on

Hall Street

- Your Business, Your Money!
Pyramid Trucking is good, small trucking company and only has a few driver jobs available, Call Today! 314-422-6811