Welcome to 18 wheels of Justice... America's Trucking Headquarters
We have become well known over the last few years for seeking out the best opportunities in the trucking industry for both drivers and owner operators. In the flatbed business, as most successful drivers know, the difference between success or failure depends much more on the company you're with versus the overall strength of the flatbed industry. Whether the flatbed industry as a whole is in a boom or bust cycle, Flatbed Trucking companies with a strong ownership that remain involved in the day to day operations, along with financial strength always prosper year in and year out.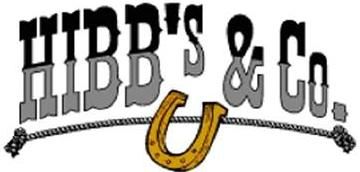 Today is the day we separate the wheat from the shaft in the flatbed industry, ladies and gentlemen! We are proud to present Hibb's & Company, a world class flatbed carrier thats nestled on the banks of the Rum River in Princeton, MN, just north of Minneapolis. This is not your run of the mill flatbed operation, Hibb's & Co. is small carrier that's driven to succeed. Led by founder Timothy Hibbard, Hibb's & Co. continues to prosper while other flatbed carriers struggle. How does Hibbs & Co accomplish this? Strong leadership and management that insists on hiring the best drivers in the industry. This well run organization has one of the lowest turnover rates in the industry for a reason, the drivers are treated as part of the team at Hibbs & Co.

Hibb's & Company, Inc. was established in 2004 to provide the best in flatbed hauling within the 48 Continental United States. Hibbs & Co is a quality-driven motor freight carrier that takes pride on reliable, professional service. Hibb's & Co. remain experts in the long haul flatbed business.


Hibbs & Co operates 13 company owned tractor/trailers and are always expanding the fleet. Company equipment consists of late model Volvo tractors with 48' flatbed or step deck trailers. Hibbs also contracts with owner operators with similar equipment. Each rig is fully equipped with tarps, straps, chains and has the capability of handling 49,000 pounds of cargo. With $2,000,000 in general liability coverage, $250,000 in cargo insurance, and full workman's comp coverage , Hibb's fully protects their drivers and their customers. Hibbs & Co.'s has vast experience in hauling over-dimensional loads and always strives for excellence in the transportation industry.

We are fortunate to have Mr. Timothy Hibbard with us today to discuss Hibb's & Co. Welcome to 18 Wheels of Justice, Mr. Hibbard, we're honored to have you here today.

Can you share some of your background in the flatbed industry?
I have been in trucking all my life. The first five years was spent with a large company (UPS) in management of a 17 person operation inside of a terminal where I learned the ins and outs of managing a safe and productive operation. The next twenty years were spent driving trucks for another large refuse company, where I learned to drive and operate every tractor trailer and refuse truck that the company owned. I also learned many things about maintaining trucks and trailers in the shop, filling in on weekends and nights to help the shop foreman complete tasks. For the past ten years, I have held every position in my company and have enjoyed the challenge of owning and growing Hibb's & Co. I started with driving when we began, graduating into dispatching Flatbeds and Step decks throughout the 48 states. As our company has grown I have had to accomplish multiple tasks over the course of time including learning the accounting portion of running a business. It has always been my belief to never expect any employee to complete a task that I myself cannot complete.
I can see how your experience has helped you build Hibb's & Co into the great company it is today. What is the best thing about working for Hibb's & Co?
I think that the best thing is working with the people here. I firmly believe that a positive work environment is a productive one, so we try to do the little things that seem to make the difference. We value all of our people and work very hard to make them a part of our team.
Why do drivers come to Hibb's & Co.?
People typically come to us through employee referrals. There are a variety reasons why employees refer us to others including the steady nature of the work (we have never laid off an employee in the history of our company). Another reason is we that have an open door policy that allows people to discuss ideas to improve operations or problems that they may be experiencing. Our freight is consistent, yet we have a variety of routes and areas that we travel. Compensation for the new employees that join us is probably in the top third of the industry. However, that changes the longer that the employee stays with us. The employees with the longest tenure enjoy some of the industry's top pay. There is also a variety of opportunities to earn more through our bonus programs. We are a smaller sized company, which affords us the opportunity to host some fun events for our employees. We've been camping, stayed at a resort on Lake Mille Lacs for the weekend, had dinner and played games at Dave and Buster's, along with other small gatherings throughout the year. We have a company picnic scheduled for July. We encourage all of our employees to bring their families.
How much driving and flatbed experience is required?
We like to have people with experience in flatbeds, however we have been known for making exceptions for people who wish to learn, and have some driving experience but no flatbed experience. So for those that are willing to learn, we will welcome them.
Are you only hiring drivers in the Princeton, MN area?
What are your hiring areas?
Yes we do like to hire people from our local area, however we do have many employees that are from other areas in the country. We currently are opening our doors to individuals or teams that live in all areas of the Midwest, West, Southeast, and Southern parts of the nation.
What about home time? How often can drivers expect to be home?
Home time really varies, but we try to work with all employees to accommodate their needs. As a family minded person I have vowed not to keep employees away from their families more than one weekend at a time. We allow people to kind of create their own work schedule within reason. Examples of some that we have now are: Out for 12 days home for two or three. Out for 5 days home for one and a half to two. Out for twenty one days home for four to five. We also allow people to switch back and forth, we really work with people to balance their home life with their career.

What is the best way for drivers get in touch with Hibbs & Company?
Prospective drivers can get an application in a variety of ways.

1) Stop by our office at 1606 10th Street South, Princeton, MN 55371 to fill out or pick up an application.
2) Give us a call at 763-389-0610, we would be happy to fax or mail you an application.
3) Visit our website www.hibbsco.net where you can download an application to fill out and then mail to us, fax to 763-389-9927, or e-mail to tjhibbard@hibbsco.net.


Hibb's & Company Current Employment Opportunities
OTR Drivers - We are a growing company that is seeking excellent candidates for our company trucks. Duties include operating late model equipment throughout the United States. We pride ourselves on our excellent customer service skills. Individuals should be safety minded with attention to detail and a sense of urgency. Come to work for the best!
Owner/Operators - Do you own a truck? See what a difference Hibb's & Company can make to your bottom line. You can greatly benefit from the relationships we have developed with our vast direct ship customer base. Let us keep you moving!
What can Hibb's & Company offer you that other employers cannot? First and foremost we can promise you that you will be respected along with a great salary and benefits package. Our incentive programs are also very lucrative, be sure to ask us about them. We have great relationships with our numerous direct ship customers, as well as a few brokerages to ensure that you will keep moving.
We do require that you do have a valid Class A CDL for at least 2 years. Flatbed experience is preferred, but not required. You must be able to obtain a medical card and be able to pass a drug screen and background check.
Whether you are an owner/operator or a company driver everyone gets treated the same, with nothing less than kindness and respect.
Please click on the image below to print our application. Once completed, you can fax, email, or mail the application to us. Feel free to just stop by if you are in the area, we are here to answer any questions you may have.
To Download Hibb's & Co. Application
Click here!